School Library
Handale School Library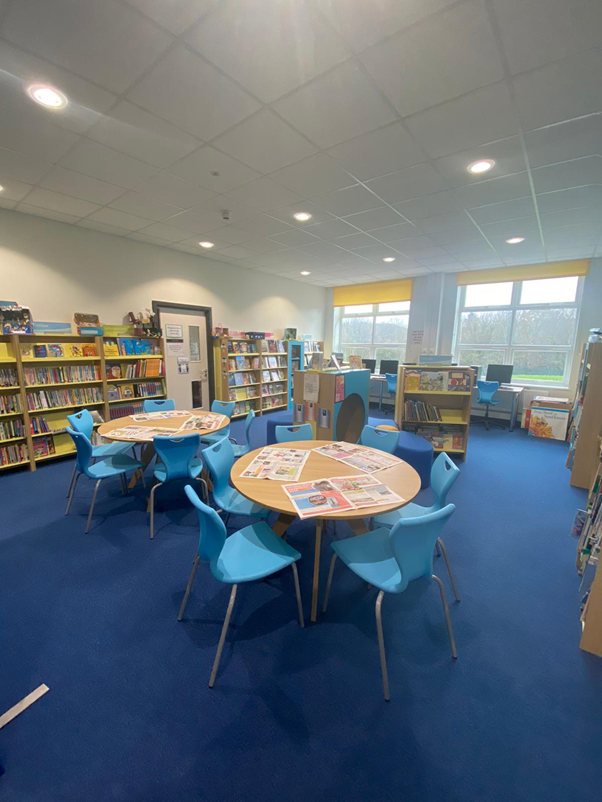 At Handale Primary School we love to read! Reading is a very important part of the curriculum, a key life skill and at the very heart of our learning. All classes have an author focus every half term and we aim to celebrate the diversity of styles. Children are allowed to chose their own books when entering the library and have the opportunity to take a library book home weekly.
Handale library is a vibrant facility that enhances and supports learning across the curriculum. It also offers a welcoming environment for students who are looking for a place to read, relax and retreat momentarily from the business of the school day.
We like to keep our library updated with the addition of new books from fundraising, generous donations from people in the community and our parents. Our library is sorted into genres and the children at Handale can have the freedom to find a book of their choice.
What will you find in our library?
Fiction novels
Non – Fiction books
Poetry
Magazines
Newspapers
Comic Novels
Every year, we like to enrich the reading experience by celebrating World Book Day, Storytelling Week and National Poetry Day.
Pupil Librarians
Our library is supported by the help of our pupil librarians who begin to learn the skills of librarianship in Year 4. The children love keeping our library tidy and presentable and are developing a fantastic understanding of the wide variety of books we have to offer.
Hits: 66