Year 6
Welcome everyone to Year 6! My name is Mr Emmerson, I am the class teacher and Mrs Moore is our teaching assistant.
Year 6 is your child's final year in primary school and also a very exciting one that they will remember for a long time. I can assure you that your child will have lots of fun, make lots of progress and prepare themselves fully, ready for their secondary education. I am honoured to be able to take your child on this learning journey and work alongside their amazing parents to make this a year of happiness and success. The aim is to always provide a stimulating, challenging curriculum which enthuses the children to become creative, hard-working and independent learners. It is important that the children are challenged within their learning, just as it is important that they are excited about what they may encounter within their school day. They will learn to appreciate and understand that their first effort may not be their best effort and the opportunity to review and improve their work is essential. Let me tell you about some of the amazing experiences encountered in Year 6. The children will present a Remembrance Assembly to the school, families and special guests; they will undertake their SATs to assess their understanding and prepare them for Secondary School; they will also present a Leaver's Assembly prior to their transition in the Summer Term; they may get the opportunity to take part in a residential experience with their peers; they will participate in numerous educational visits to support their knowledge of the curriculum; and much, much more. I know that your child will enjoy this year and I promise that you will see the developments and progress that your child makes.
End of Year Assessments (SATS)
It is a statutory requirement that children are assessed at the end of Key Stage 2. These assessments take place in May. Throughout the year, we will be working extremely hard to help your child achieve their potential and we hope you will support us in doing so.
Year 6 Long Term Plan
Throughout the year, we teach a variety of stimulating and exciting topics to engage the children in their learning. We aim for all pupils to develop a lifelong love of learning and develop the basic skills and knowledge to prepare our children for Secondary School.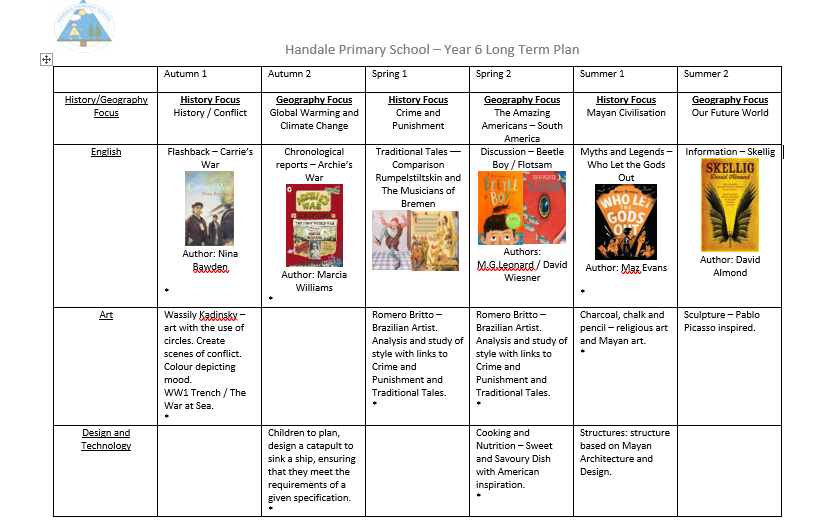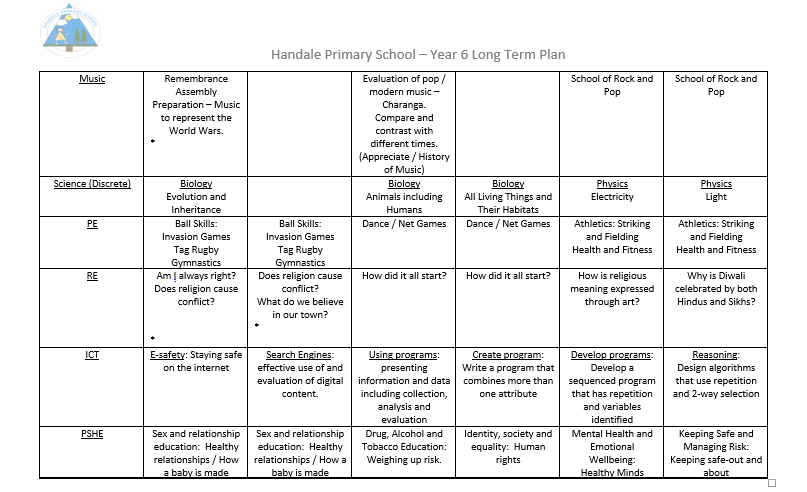 Hits: 223