Year 4
Welcome everyone to Year 4! My name is Miss Thompson, I am the class teacher and Miss Johnston is our teaching assistant.
Year 4 is a wonderful, exciting year group with lots of enthusiastic, hardworking children. They are passionate learners who like to have fun whilst learning. They make sure learning comes first and are always wanting to better themselves when learning. They are a friendly, talented cohort and have a desire for all subjects. This year group loves being active and they shine when participating in any physical activity. Within the year group, we aim to provide the balance of a challenging and stimulating curriculum which engages the children to continue being creative, hardworking, independent educators. As individuals they strive for the best and always work hard. As a year group, they are caring and helping towards each other. They are making great progress throughout KS2 and are working hard daily.
Year 4 Multiplication Test
During the Summer Term, Year 4 complete the national multiplication tables check. To find out more information about the test, please click on the link below:
https://www.gov.uk/government/collections/multiplication-tables-check
Year 4 Long Term Plan
Throughout the year, we teach a variety of stimulating and exciting topics to engage the children in their learning. We aim for all pupils to develop a lifelong love of learning and develop the basic skills and knowledge to prepare our children for Year 5.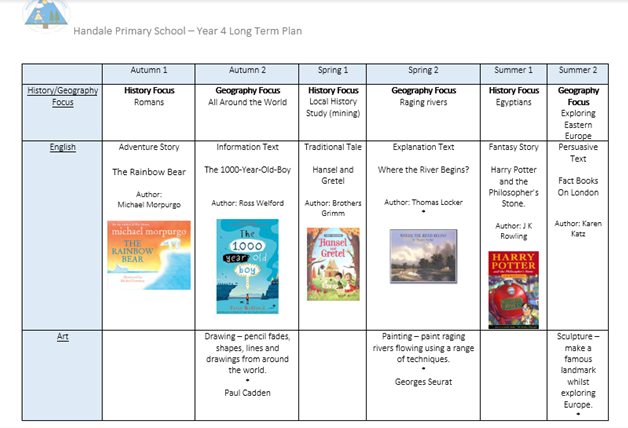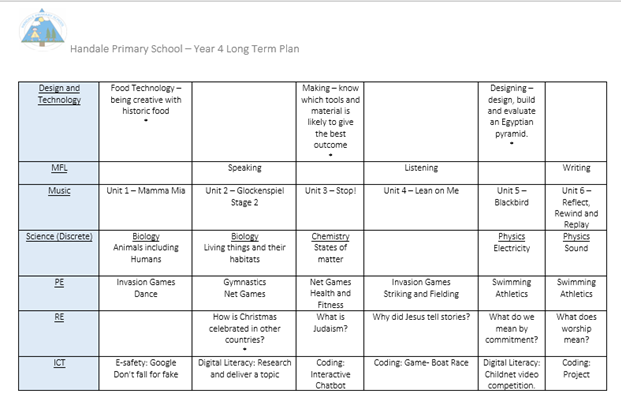 .
Hits: 186